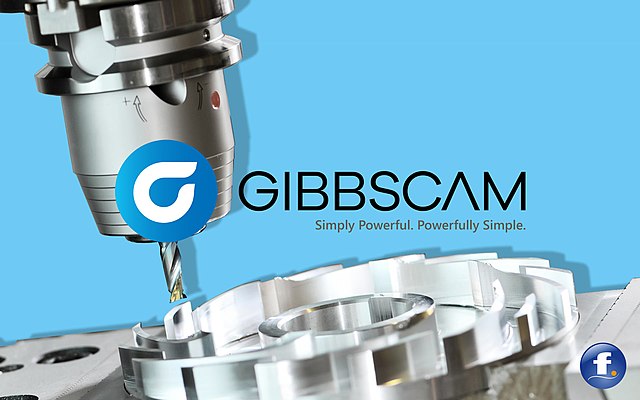 Power Up with GibbsCAM 2023
GibbsCAM 2023 features a number of significant Turning enhancements including the highly effective implementation of Sandvik Coromant's PrimeTurningTM strategies. These new cutting methodologies permit turning and facing in all directions, delivering dramatic increases in high volume production. PrimeTurningTM has proven to deliver cycle time reductions of up to 50%, and more than 500% increase for insert tool life. PrimeTurningTM uses the slope of the insert for chip thinning to allow you to make heavy cuts and spread cutting forces and heat over a larger portion of the cutting edge, which in turn contributes to longer tool life. In addition, PrimeTurningTM adapts the feed rate (excellent for cutting on a taper) to constantly manage chip thickness which is ideal for high-volume and unattended environments. PrimeTurningTM supports two new tool types (CoroTurn® Prime Type-A with three 35° corners for finishing and fine roughing / getting into grooves etc, and CoroTurn® Prime Type-B with two strong corners for bulk roughing / heavy cutting) that both utilize a low lead angle to improve surface finish.
Commenting on the latest development, Åke Nilsson, Global Product application manager for Turning tools at Sandvik Coromant AB says, "we have now extensively tested the PrimeTurningTM cycle in GibbsCAM, and it's really good. The team have taken an innovative approach and I must say that they've made a tremendous job with the technology implementation".


Other enhancements include a new option in most Turning processes to control Cutting Load Variation in order to suppress resonance-induced chatter and improve chip breaking for CNC machines. This machine capability is also called variable spindle speed by Okuma, and low frequency vibration by Citizen. VoluTurn functionality has also been extended to manage the active control of chip thickness during the cut by varying the feed rate instantaneously with any changes in cut depth.
Thread Turning operations have been expanded with Face Threading, Variable Pitch Threading, Multi-pitch, and Position Tool Front options. Users can produce a spiral thread on the face of a part, vary pitch threads incrementally per revolution, or generate different pitches on a continuous thread, with easy control of exact start/end specs in the tool dialog.
Alongside many other Turning enhancements, it is now possible to specify Rake and Back Relief for tool inserts to more accurately define the 3D geometry of the tool inserts to provide a tool representation that perfectly matches what the customer is experiencing. Also, the Elliptical Contour process may now be used for elliptical bores inside of solid parts, and supports a radial (Xr) stock offset, for both inner diameter (ID) and outer diameter (OD) machining.
Cylindrical milling in GibbsCAM 2023 is easier with direct selection of a "Slice" in the CS depth axis -- select a closed profile to machine a cylindrical boss or pocket, or select two loops to machine a groove or ring without the need to extract edge geometry and unwrap the shape. New Spiral Boring functionality cuts a spiral out to the full diameter at each Z step, which substantially increases cutting feed rate and depth due to a more consistent tool load. In addition, Mill Roughing can now omit cavity areas to support high-speed mill tools that cannot plunge or ramp.
GibbsCAM 2023 extends the default drill cycle types to include five more: gun drilling, variable peck (full out and chip breaker), and peck tap (full out and chip breaker). In addition, a new Multifunction Insert Drill type is supported which can be used to perform both turning and drilling/boring operations (such as the Sandvik Coromant CoroDrill® 880 series). The Multifunction Insert Drill tool type can seamlessly switch between turning, lathe drilling, and mill drilling without retraction or tool change motions. Also included is a new option for Lathe Drilling with counter-rotating tools that instructs the live tooling spindle to turn in the opposite direction at a specified RPM to effectively increase spindle speed and significantly boost material removal rates.
A number of new features for machine support include the ability to set tool changes from alternate origins. This now includes the ability to set the tool change home location based on Part (as in previous versions), Part Station, Machine, or Tool Group. In addition, it is also possible to flag tool motions with abnormally high feedrates and provide a safety warning to the operator. Alongside new simulation modes such as Fixture Visibility, GibbsCAM 2023 significantly boosts its simulation feature set.
Lastly, organizing parts is easier than ever to match the way you work. GibbsCAM 2023 lets you categorize and organize workgroups and coordinate systems within a part, and specify active and inactive operations which significantly helps users to part information throughout the CAM workflow, especially with large complex machining processes. To improve ease of use, new tabs have been added to allow the setting of work areas limits on a part-by-part basis and assign to new toolpath operations. In addition, the Work Fixtures tab within the Post Processor dialog can now group offsets in use by operation coordinate system. This increases visibility and program safety when multiple coordinate systems are used on a single fixture offset.